prova
Quipu Cloud
The new cloud-based software from Quipu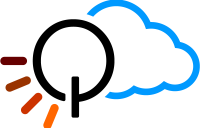 What is Quipu Cloud
Quipu Cloud aims at disrupting the ultrasound market, by delivering a new generation of biomedical ultrasound systems. Therefore, a framework isolates the software application from the environment it operates in. Quipu Cloud is then a combination of software and hardware. It provides a standard interface of the outside world, for a software application developed for Ultrasound Diagnosis. Similarly as you would expect a Mobile App to work on any smartphone, Quipu Cloud brings the same level of worry-free compatibility and integration for hospitals and clinics for their software based Ultrasound Diagnostic applications investments.
Main Advantages
First of all, the main novelty in Quipu Cloud is in the way it 'bridges' between the software (application) and the hardware (scanner). As a results, this leads to providing the same level of imaging quality across different hardware systems. Therefore, the value added of this novelty allows hospitals to utilize cheaper and more mobile ultrasound scanners. Hence, it will be possible to achieve the same level of quality expected from dedicated scanners that are even more expensive. This allows the use of Ultrasound in applications even more where it was previously considered unfeasible.
How Quipu Cloud works
First of all, Quipu Cloud will be licenced to Hospitals with a yearly licence and will work with any software application in the market. Furthermore, Quipu Cloud is invisible to the user, and works with any software application intended for Ultrasound Diagnostics. Moreover, it acts as a PACs (Picture Archiving and Communication System) for the software applications but it also integrates with other PACs within the hospital/clinic.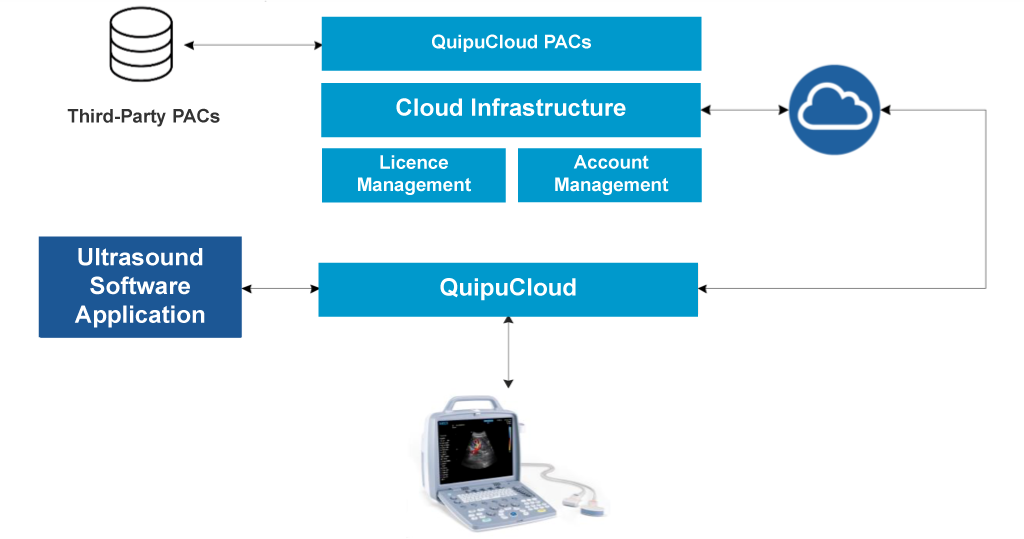 Why Quipu Cloud
The Ultrasound Scanner market, in the past 10 years, has seen a large shift towards the separation of the diagnostic software from the hardware. Consequently, this allows the hospital or clinic more flexibility and less up-front investment. This trend is gaining traction and the latest estimates indicate a CAGR of nearly 10% in the market of Software for Ultrasound Diagnosis. Almost 30% to 40% of the effort in developing an ultrasound software application is targeted at problems due to compatibility issues, difficulties to manage updates of software and various systems to integrate with.
This page uses cookies. Visiting this website, you approve the use of cookies. For more information, please click on "Show details"
The law states that we can store cookies on your device if they are strictly necessary for the operation of this site. For all other types of cookies we need your permission. This site uses different types of cookies. Some cookies are placed by third party services that appear on our pages. For more info see our Privacy policy.